Invisible braces from only £1399
Orthodontics, the branch of dentistry concerned with the growth of the teeth, jaws and face, is in high demand. Almost one million people in the UK began orthodontics last year and more than ever are wanting treatment. Why? Orthodontic treatment is about making the best of your teeth; it's about improving the harmony of your mouth and jaws. Once you can bite together correctly, you can eat more comfortably and care for your teeth and gums more easily. And your smile will benefit immensely!
Willows Dentistry offers the Quick Straight Teeth system of clear tooth alignment braces which straighten your teeth in a quick and comfortable way. It offers all the benefits of Invisalign and similar brands at a much more affordable price.
Dr. Chris Tulacz will take impressions of your teeth and work with experts to give you a custom-made programme of teeth straightening. You will even be able to see what your teeth could look like before you decide to go ahead. Look no further for an orthodontist in Hereford.
A Symmetrical Smile that Inspires Confidence
Your teeth will be straightened and brought into symmetrical position – bringing order to chaos. The results on both your smile and your confidence will be immense.
Comfortable and Hygienic
Unlike traditional metal braces, clear Braces do not require metal wires or bands, so they do not trap food in awkward places or irritate your mouth. Thus they are a more comfortable and hygienic option.
No One Will Know You're Wearing Them!
Now, when we say braces, you probably have a picture in your mind of"train tracks" or an "Ugly Betty" look! You can rest assured that with Quick Straight Teeth, this is NOT the case! – only you need know you are wearing them.
The Most Affordable Braces in the UK
Quick Straight Teeth is currently the most affordable tooth alignment system in the UK – at only £1250 per arch – giving you more for your money.
Before and After Results
Get results in as little as 6 months – see for yourself!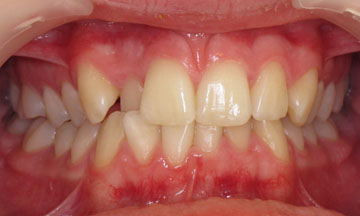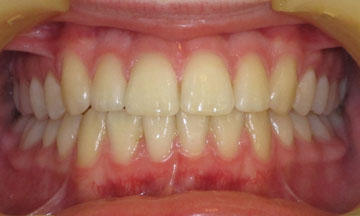 Invisible Brace Options
We offer both fixed and removable braces. Your choice will be made in consultation with one of our Hereford dentists according to your individual needs.
Fixed Invisible Braces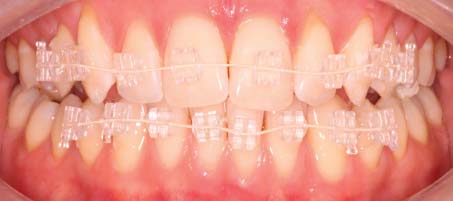 Removable Invisible Braces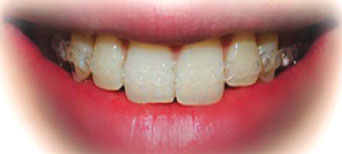 Pricing
The price for the Quick Straight Teeth system of invisible braces is £1399 per arch.
Questions About Orthodontics?
Please check out our orthodontics FAQ for more information.