Get Rid of Wrinkles with Botox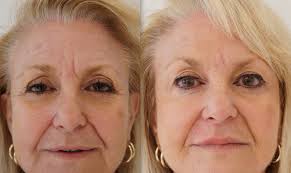 Botox is the most popular non-surgical cosmetic treatment in the UK to smooth out frown lines and other wrinkles, used for over 30 years without long term side effects. Botox is a protein that blocks nerve impulses that cause muscles to contract, relaxing them – reducing wrinkles. Taking only minutes, it's given by injection with a very fine needle directly into the muscle you wish to affect – minimising pain and maximising precision. The results usually last 3 – 4 months.
Look Younger Within a Week
Dramatically improve your appearance and confidence by smoothing out frown lines, crows feet and forehead creases. Improvement begins after a few days reaching its peak after 2 – 3 weeks. The results last 3-4 months, but subsequent injections last longer and work better.
Botox Done with Dental Precision
Dr. Chris Tulacz is a qualified dentist whom possesses an aesthetic eye and expertise with injectables. Since your Botox injections will be done with nothing less than full dental precision, you can be sure of a good result.
No Surgery Required
The benefits of Botox are achieved by a simple injection – avoiding all the costs and risks of cosmetic surgery. Return to your normal activities immediately with no downtime.
Quick, Easy and Safe
The injection takes minutes and is usually painless. You can return to your normal activities right after. Botox is a very safe treatment – side effects are rare and temporary. The most common is bruising or swelling around the injection site. Rare ones include headaches and a temporary drooping of the eyelids.
In essence, Botox will improve your appearance without all the risks.
Botox Before and After
Many patients have had success with us in the past. See their results:
Frown Lines

Crows Feet


Forehead Lines


Who is Suitable for Botox?
We offer a free consultation where we take your medical history and assess your face for Botox suitability. Generally you will be suitable for Botox as long as you're not pregnant or breast feeding and you don't take certain antibiotics (called aminoglycosides) or have certain neuromuscular disorders. The skin at the proposed treatment area must also be free of infection.
We also offer dermal fillers – an injectable form of hyaluronic acid – a chemical occurring naturally in the body that confers structure and volume to your skin. This combines synergistically with Botox and also offers an option to those who are not suitable for Botox.
Botox Options and Prices
The price depends on how many areas you need done:
1 area £170
2 areas £240
3 areas £270
To maintain the results, you'll need Botox injections every 3 – 4 months.
Any Questions About Botox?
If any of your questions about Botox have so far gone unanswered, please check out our Botox FAQ.