Dr Jai Arhi B.D.S. (London)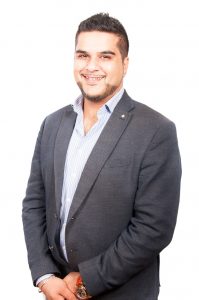 GDC number: 130126
Jai is our new Clinical Lead and Practice Principal. He trained at St. Bartholomew's and The Royal London School of Medicine and Dentistry then worked across the West Midlands early in his career but returned to London for the last few years to further his experience in cosmetic dentistry before moving to Hereford. Jai has a keen interest in minimal intervention cosmetic, aesthetic and restorative dentistry and has undergone additional training in the provision of highly cosmetic white fillings, non-extraction short-term Orthodontics (straightening teeth without taking teeth out), and facial aesthetic treatment (provision of Botox and Fillers).
Jai is a very approachable character and has received accreditation from Dental Phobia UK for his work with phobic and anxious patients. He is also an advocate for preventative dentistry (prevention is better than cure) and he maintains his membership with the British Society of Periodontology (the field relating to gum disease and oral hygiene). Jai ensures that The Willows uses high quality dental materials and aims for the practice to be at the forefront of the latest dental technology. He soon hopes to be able to offer patients fillings without the need for local anaesthetics (injections) or drilling!
Jai has a musical flare aside from Dentistry having held DJ residencies in popular London clubs during his younger years. He has traveled the world extensively and loves learning about and experiencing new cultures and their history. On his travels Jai enjoys photography and extends this passion to dental photography.

Dr Jai Arhi is a Dental Phobia Certified dentist Click Here to verify.