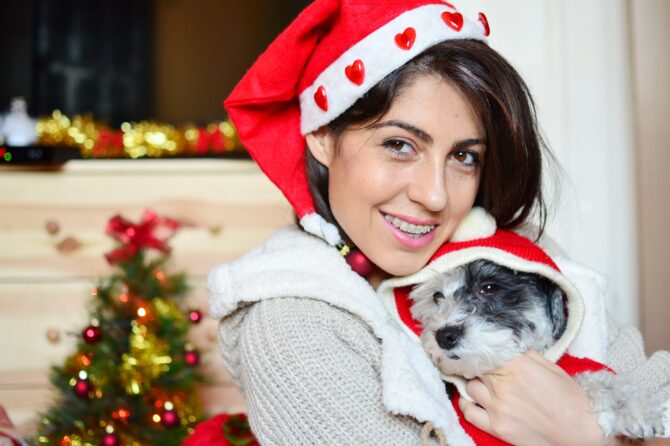 Delicious treats might have been an important part of the Christmas fun for you before getting braces. However, there are some Christmas snacks that could damage your braces resulting in costly repairs.
In this post, we'll look at foods to avoid to if you have braces, as well as Christmas foods you can safely enjoy.
Food that should be avoided if you have braces
Generally, people with braces should avoid hard, chewy, sticky, and crunchy treats. These include:
liquorice
bubblegum
chewing gum
caramel
toffee
jelly sweets
popcorn
hard pretzels
If in doubt, don't risk anything that you think could potentially damage a brace.
Treats that can be safely enjoyed with braces
Try experimenting with healthy foods at home that are brace-friendly, healthy and still look appealing!
Reindeer Cheese
Take a soft cheese triangle; the narrow point will make the reindeer nose.
Cut strips of yellow pepper and push them into the wide "head" of the soft cheese triangle.
Use two small pieces of diced olive to make the reindeer's eyes
Cut a cherry tomato in half and use it for Rudolph's nose.
Marshmallow Snowmen
Melt some white chocolate in the microwave
Push a skewer or straw through three marshmallows to make up a body of a snowman
Dip the marshmallows in the melted chocolate
Quickly, before the white chocolate sets, press chocolate chips into the top marshmallow to make the eyes.
Cut off a tiny piece of carrot for his nose – keep it really small so that it doesn't damage a brace bracket
Christmas Tree Brownie Lollipops
Make brownies and cut them into triangles
Spread green icing on them so they look like trees
Use sprinkles for baubles
Push a bright, stiff straw into one edge of the triangle to form your lollipop stick.
Strawberry Banana Candy Cane
Cut strawberries and bananas into 2cm slices
Place them on a plate, alternating between fruits, and make them into a cane shape.
A reminder of good oral hygiene with braces
After you've eaten holiday treats (or any meal), it's important they remember their oral hygiene. You should:
Rinse your mouth with water after meals and sugary treats
Brush at the gum line at a 45-degree angle. We recommend using a brush specially designed for brace wearers
Then, place the toothbrush on top of the brackets, angling down to brush on top of each bracket
Then, you can angle the toothbrush up toward the bottom of each bracket
Dental floss is also a useful addition to any oral hygiene routine
Conclusion
Eating healthily and sticking to foods that will protect braces can be challenging at most times and especially difficult during Christmas. If you ensure you look after your braces and clean them, and you have a selection of other, fun and festive treats available, this should make the process easier.
They will end up with the greatest treat of all – an amazing, healthy smile!
Leave a reply